COVID19 AND WELLSPRING GATHERING DECISIONS
COVID Update… a word from our Pastor.
Wellspring Family & Friends,
I want to share our plans re: ongoing ministry the hope for regathering.
We are continuing to offer opportunities to worship in-person and online. How ever you choose to worship, we want to encourage you to engage wholeheartedly and connect with other believers.
We will use the same social distancing gym set-up at Trivium Prep as previously (which includes masks as you enter and leave)
Our Wellspring worship and Audio/Visual team will continue to offer a robust online experience streaming from gym for those who remain distanced from the campus [* We love offering both the in-person and online experience. Yet, it requires maximum volunteers in a time where many are unable to serve due to circumstances. We are working to further develop this team, and should you be able to serve and want to inquire about our audio-visual roles, please contact Cameron Ford at Cameron@wellspringchurch.com
Wellspring Kids will be offered beginning on September 13th. We will have sufficient volunteers, social distancing protocols, and optimum care environments.  Questions: Debbie@wellspringchurch.com
Our Elders and Pastoral Staff will continue to prayerfully process decisions regarding ministry.
We will seek the Lord first in all things
We will listen carefully and consider information from our Governor's office and local health officials
We will respect the decisions of Trivium Preparatory Academy and the use of their campus
I look forward to worshipping this Sunday. I invite you to connect each and every week!
Wishing you God's best today
Pastor Chris
Our Plans for Social Distancing
Our goal is to provide a safe, worship experience for those who feel ready to come back. But we know many are not ready to gather in larger groups. For those of you not ready, or those who are immune compromised, we affirm your decision to not attend. From the safety of your home, we'll provide a live stream of our worship time in the gym for you.
What to expect at our gatherings:
Expect a clean gym. We'll have the room clean and disinfected. And we'll use a volunteer "clean team" throughout our gathering time in our common's areas and restrooms.
Expect more space. We'll adjust the gym set-up to allow for maximum space between people. Chairs will be spaced throughout the room and we'll adjust chairs for larger families. We're seeking to provide a contactless experience.
Expect children. Our initial gatherings will not include Wellspring Kids, so that means kids will worship alongside us.
Expect different. We believe the worship gathering will be one of a kind, but it won't be typical. So be open-minded to concessions being made in order to follow guidelines (i.e., no greeting & no passed offering). As you enter and leave the gym, we will assist you in maintaining a 6-foot distance.
Expect to give people space. We will not have any formal greeting times and we will expect you follow social distancing guidelines.
Expect our mission to be unchanged. Whether you're in the gym or streaming, we will seek to introduce people to and worship the Wellspring of life, Jesus Christ.
Please bring:
Your own mask. (These are required as you enter and leave the gym) If you do not have a mask, we'll provide one.
You are encouraged to bring:
Personal hand sanitizer (we will also have sanitization stations).
Your own paper, pen, and Bible (we'll not provide bulletins and pens)
Your own water and food (we will not be providing our typical hospitality food and drink)We'll provide alternate ways to give, complete prayer/connection cards and for spiritual counseling.
(We'll provide alternate ways to give, complete prayer/connection cards and for spiritual counseling.)
How long will these changes/concessions last?
We do not know. As we follow official guidelines and feel we can safely and effectively lift some of these concessions.
If I am physically vulnerable, should I attend?
No. We want what's best for you. And while we desire you to be with us in -person, that desire is not stronger than our desire for your health. We will continue to provide our worship online.
Will I be required to wear a mask or have my temperature taken?
Yes, as you enter, move about, and leave the gym masks will be required. And then while seating, which is "distanced," but you're still encouraged to wear one. And if you have any of these CDC symptoms, we ask you not to attend in person, but instead join us online.
When will Wellspring Kids begin and how?
The timing of our Kids ministry offering is not yet set. While we're excited to gather our children and provide age-appropriate learning and fun, we're still learning and equipping ourselves to do this with safety and excellence. We're also waiting for our hosts, Trivium's Archway Academy to allow for our use of the kids building. When we do offer Kids ministry, it may happen in stages, providing certain age groups ministry as we ramp up to a full offering. We'll be sure to keep communicating. Our Pastor is glad to have your kids in the gym and we get they are "kids" (and act like it). Feel free to bring their own personal activities that will help them sit with us.
Again, for the benefit of all:
If you or a family member is sick, immune vulnerable, been in contact with anyone confirmed to have COVID-19 in last 14 days, or concerned about gathering, we ask you to please stay at home and worship online.
Avoid physical contact. People who attend are putting their trust in Wellspring and you that we'll provide a safe and distanced environment. Join us, but just keep your distance from others (not family) for a little longer.
Serving
Wellspring Church has committed to serving Abrazo West Hospital and the Goodyear PD through prayer and the delivery of care packages/encouraging notes. 
We are working on partnering with SkyWay church to provide healthy blood via a mobile donor unit.  Stay tuned for more information on this.
If you have needs, we want to be aware.  If you are vulnerable physically or have personal needs that require assistance, please contact Leslie Anderson Lisa@wellspringchurch.com or call 480-788-3330.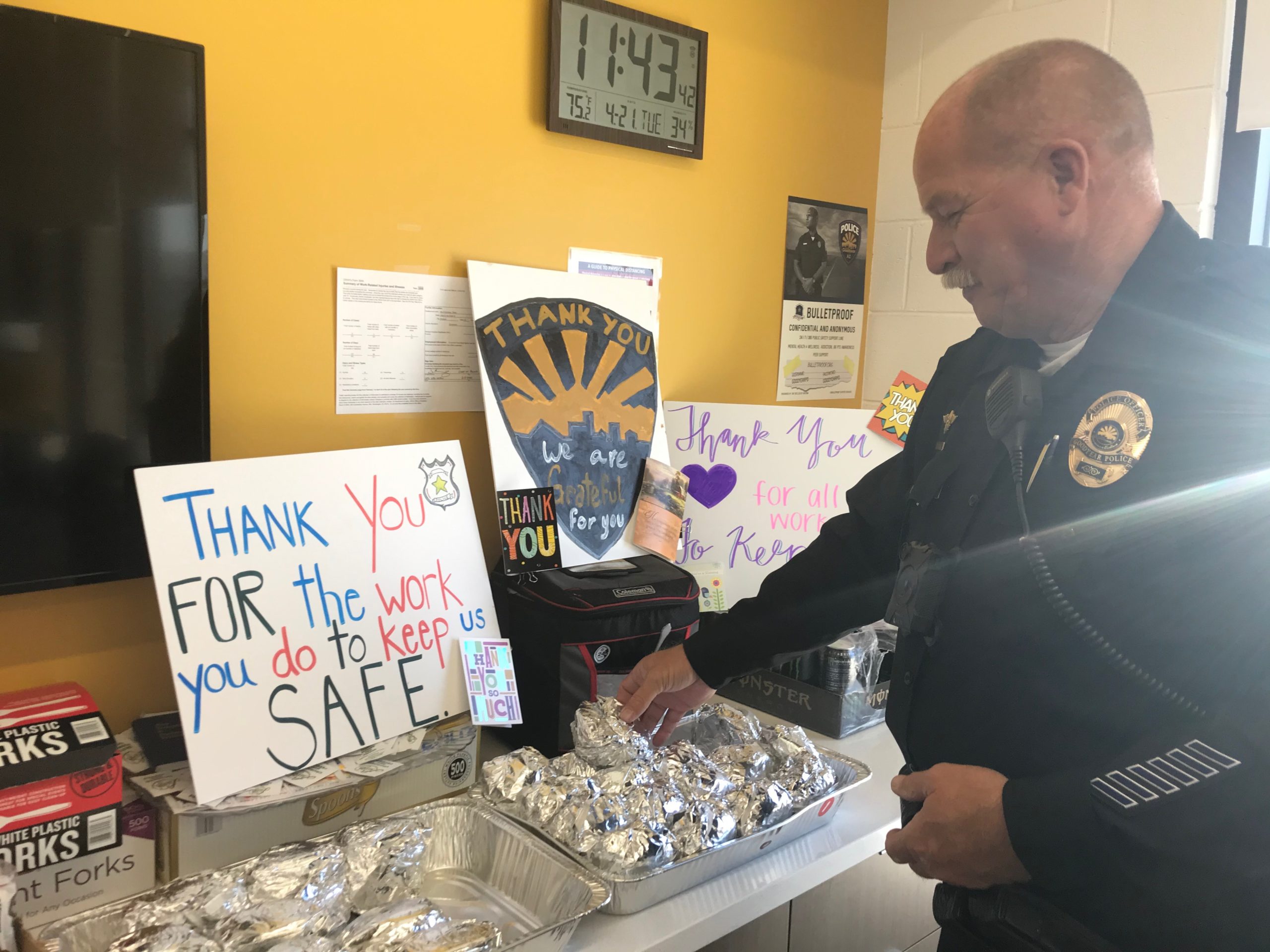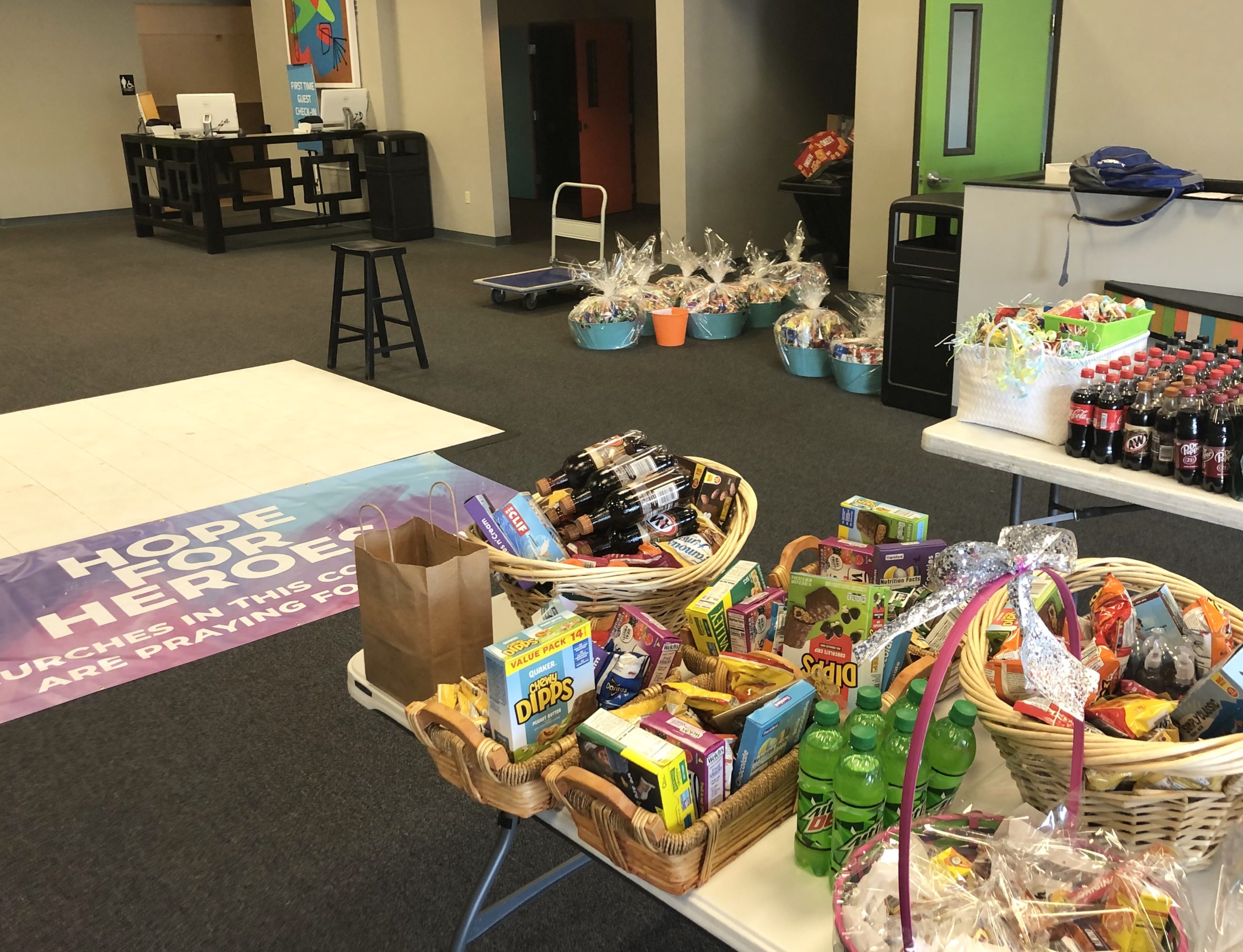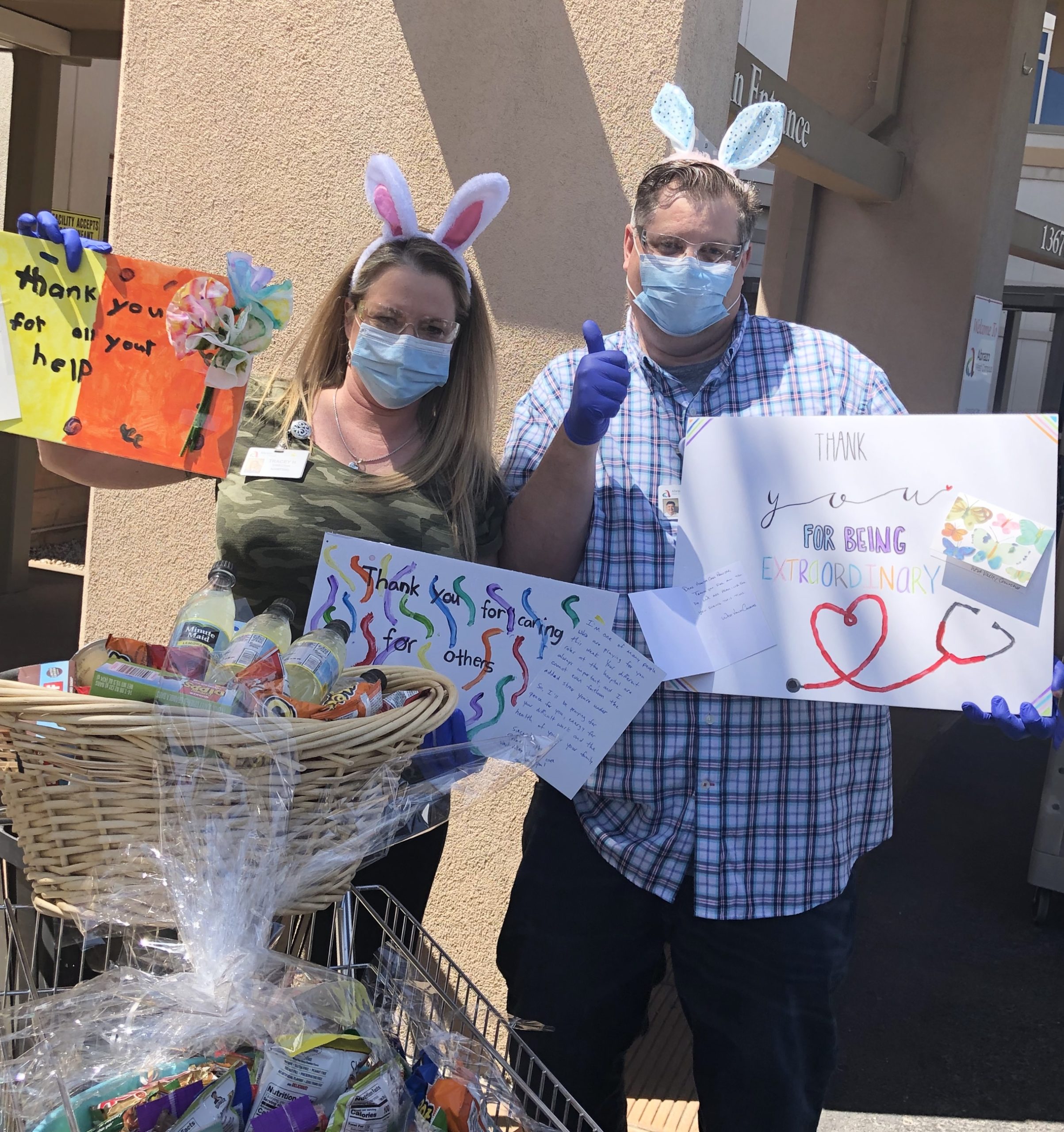 Giving
Everyone is walking through this unknown time; giving can be scary at this time.  Would you ask God to guide your giving at this time?  Perhaps you will receive money you hadn't anticipated?  Perhaps your expenses have changed, and you have greater financial freedom at this time.  If you have no income; there may be no way to give financially (don't be anxious about that … wait and give as God provides in your future).  Your giving matters. God will bless your generosity.
 
There are three ways to give to Wellspring at this time:
1 – Online via our secure website https://wellspringchurch.com/give/
2 – Online using a bank draft https://wellspringchurch.com/give/ – this is a transfer from your checking account to Wellspring. The benefit of this transaction is that no fees are involved. Do you realize that 70% of our giving is done online? It is secure, efficient, and consistent.  Try it today!
3 – Send a check in the mail to Wellspring Church at 14175 W. Indian School Rd Suite B-4-628 Goodyear, AZ. 85395 [if you need self-addressed stamped envelopes to assist your giving, please contact leslie@wellspringchurch.com]
Worship with us on Sunday
We are eager to worship with you this Sunday at 10am! We hope that you will join us, either in person or Online.